Shoe Covers & Dispensers
Innovative Inspiration
The Kinetic Shoe Cover Dispenser represents a revolutionary step forward in the shoe cover industry. It is designed for moderate to high volume areas where safety, speed and compliance are critical.
The stainless steel/ABS plastic unit holds up to 220 shoe covers and does not require electricity to operate enabling it to be deployed at any suitable location.
Increases worker safety and compliance

Reduces contamination and re-work

High volume capacity - up to 200 covers

Reduces application time

Hands-free ergonomic operation

Easy to clean



Suitable for the following industries:
aviation
industrial
hospital & medical facilities
food processing
laboratories

oil refineries
manufacturing
biotech
pharmaceutical
construction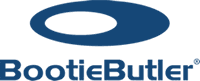 Choice of three specific shoe covers.