Canteen Table Cover Communications
Immediate Communication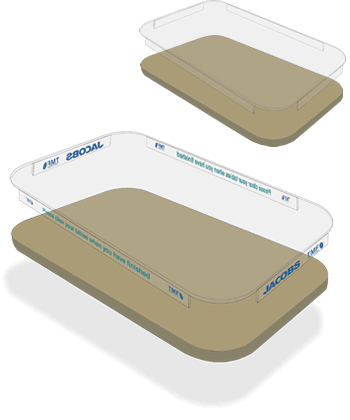 Our innovative transparent Canteen Table Covers (CTC) enables topical, urgent and important information to be displayed where it will be immediately seen and read! Paper, up to A2 size, can be placed beneath the clear acrylic covers, allowing the table top to be cleaned as necessary whilst the information remains clear and legible.
The CTC can be cleaned with conventional canteen cleaning supplies ensuring hygienic standards are adhered to.
All covers are made to your bespoke requirements with a minimum quantity order of 10 units and have an expected life-span of between 18 and 36 months.
Transparent decals can be adhered to the inside facia of cover to support your campaign or additional messaging.