Observation Reporting Stations
Enhancing Communications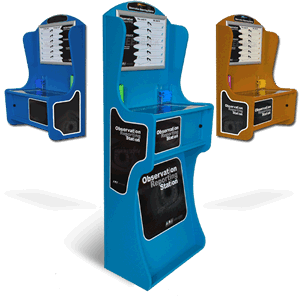 The ORS has been designed to create effective forms of communication between the front line operations and the management teams. The station provides the work force with the necessary tools to be able to complete an observation or reporting form at the work-face or within the welfare facilities and post it at the station for regular collection by the logistics team. Once the report has been recorded and acted upon, the management team can convey their feedback directly back to the work force by means of an A3 display board fixed to the station.
The ORS are available as a Free Standing or Wall Mounted basic units with lockable sliding door and optional supporting accessories such as: A3 Snap frame (for feedback sheets), corporate/campaign decals (set of 6 for Free Standing and a set of 5 for the Wall Mounted version), pen and card holders and stubby biros.
Colours
The units are readily available in the two stock colours as shown below but can also be coated in your specific RAL colour to match your corporate or campaign colour scheme.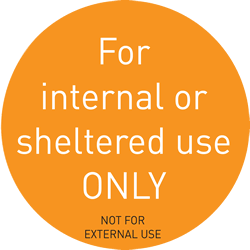 Decals
Each unit is supplied with bespoke decal sets designed to match your corporate or campaign identity. New or replacement decals are also available.
Colours